Large-format etching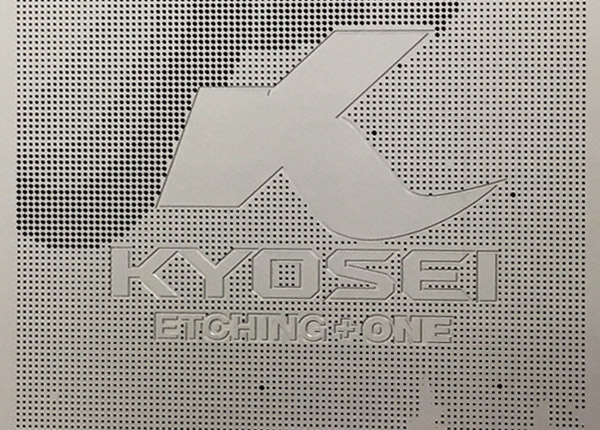 We can apply etching to large single sheets of material, up to 1200 mm x 800 mm. This can be used to produce filters, nameplates, etc. for applications such as the aerospace or marine industries, factory equipment, interior decoration, and more.
3D etching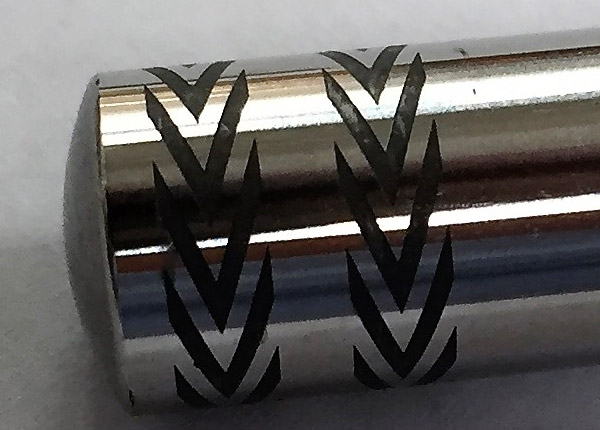 Utilizing our etching technology on rolled (flat) materials 0.004 mm to 3 mm thick, we etch various patterns (steps, holes, grooves, slits, fine cuts) in three-dimensional materials such as pipes and wires to create high-precision functional components at a new level of machining quality (without burring).
Special metal etching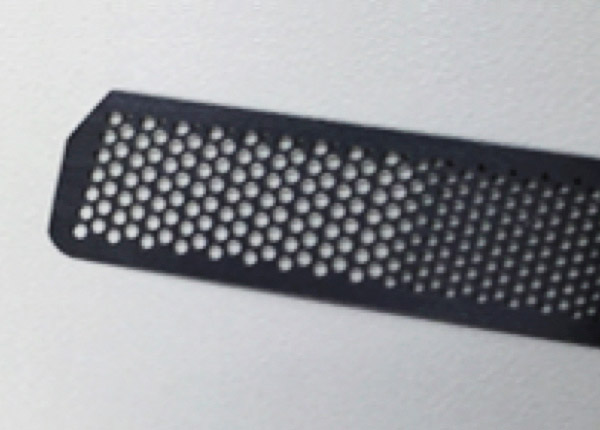 Using etching (corrosive techniques) to process materials that are hard to cut using conventional cutting or machining—aluminum, titanium, magnesium, molybdenum, Hastelloy etc.—it becomes possible to bring out the material properties of these hard-to-cut materials. Organic materials (such as polyimides) can also be processed. We are currently tackling the challenges of carbon fiber.

Supported materials